Quite simply (according to Wikipedia's definition) a healthcare professional – usually, a nurse, or allied health science graduate who coordinates activities related to organ donation and transplantation. A career in organ transplant for a coordinator includes (but not limited to) such duties as close networking of medical, paramedical and non-medical personnel.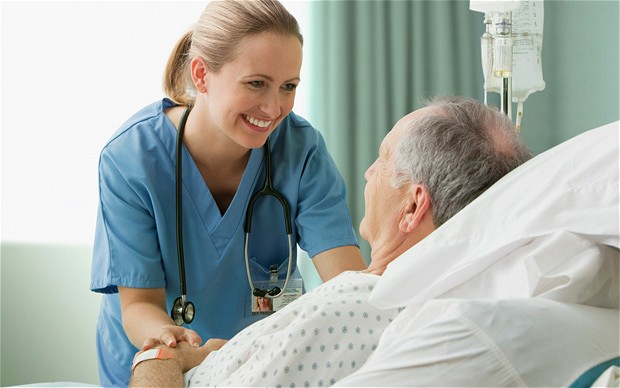 That said, there are many different responsibilities and sub-job categories within this concentration of organ transplants, such as donor coordinator (aka procurement coordinators) and recipient coordinators. When working on the hospital side of transplant you're primarily working on the pre & post-transplant recipient side of the field.
As it pertains to hiring, most transplant center programs (hospitals) in the United States usually require or prefer a BSN (bachelor of science in nursing) degree, and the hiree is an RN with at least 3 – 5 years of experience in organ transplant. Some transplant hospitals in the United States will allow new FTEs to have an associate's degree in nursing or be an EMT but will require the coordinator to get a bachelor's in nursing within 5 years.
STANDARD JOB REQUIREMENTS
The primary responsibilities involved coordinating the multidisciplinary approach in the evaluation, treatment, and facilitation of the transplant process, and the follow-up care of those individuals receiving organ transplants, and those who have donated. The role is one of collaboration and coordination and is both collegial and consultative to nursing leadership, primary nurses and other members of the health care team (surgeons, fellows, admins, & physicians). To facilitate the management and placement of organs for transplantation for hospitals as recipient transplant coordinators. Also to prepare patients for an organ transplant.
Coordinates the collection of clinical data and patient samples for research studies.
Maintains appropriate documentation for transplant candidacy and post-transplant follow-up care.
Identifies and resolves clinical issues relating to the transplant patient.
Transplant coordinators typically work 12 to 24-hour shifts and must be on call so coordinators can be available 24 hours a day to field new transplant cases.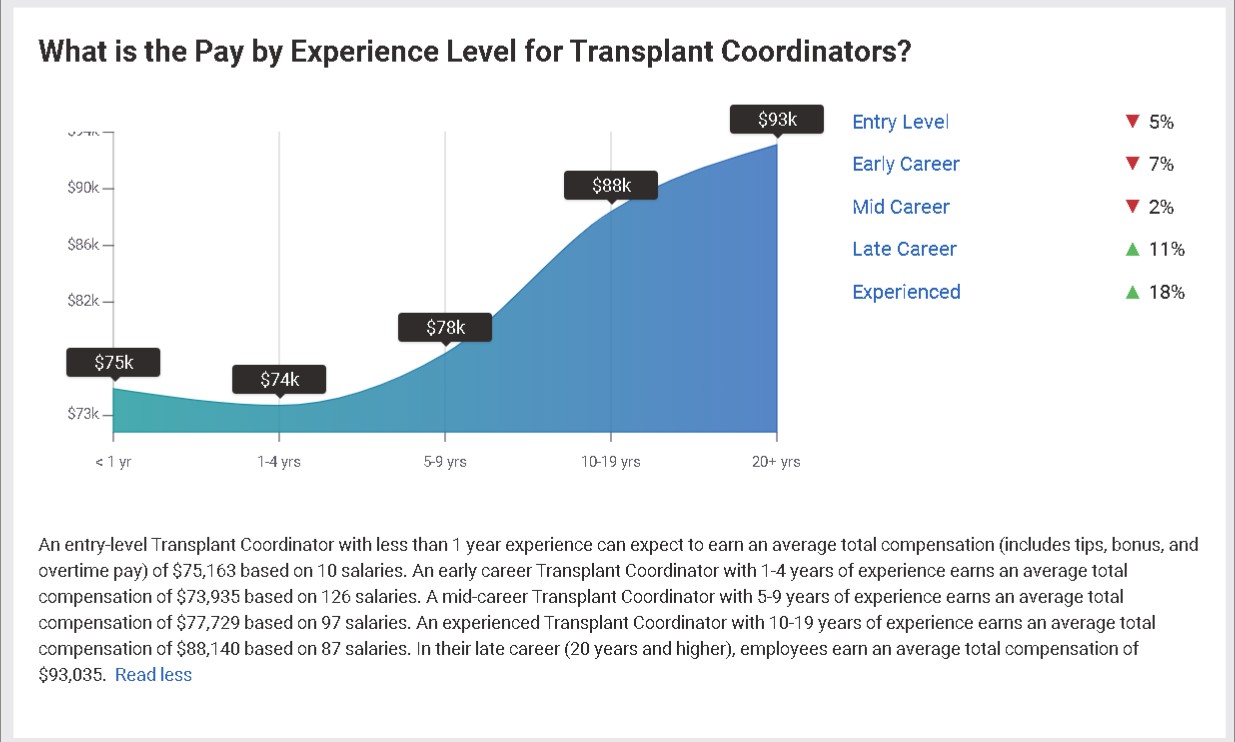 SEARCH RESUMES – SEARCH COORDINATOR OPENINGS – SUBMIT RESUME
LADDERS – LINKEDIN – ZIPPIA – GLASSDOOR – SALARY – INDEED – ZIP RECRUITER – MONSTER – CAREER BUILDER – SIMPLYHIRED