Let's Get Started
Tell Us About Yourself + Search To Find The Right Person = Hiring Made Easy
Our candidate database search is designed strictly for transplant coordinators & those in organ transplant medicine making the hunt for new hires that much easier. No more reading through 100 resumes, we save and filter with 5 different metrics so you can make quick decisions.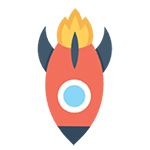 Let's Get Started
APPLICANT SUBMITS RESUME
New coordinator prospect fills out our quick simple online application.
1
WE REACH OUT TO THEM
Transplant Recruiters make a contact introduction with all new applicants to see if they fit our clients' needs.
2
CREDENTIALS & EDUCATION
Next, we begin the process of verifying the new applicant candidate has the certifications & education our clients require.
3
VERIFY EXPERIENCE
Next we begin to gather the necessary information about previous employment & compare it to the resume.
4
REFERENCES CHECK
We start the process of checking references provided to us by the new applicant.
5
CREATE A SUMMARY
We compile & curate all the data collected on each applicant and create a profile for prospective employers.
6
ADD APPLICANT TO THE DATABASE
After gathering & verification we add the new applicant to our proprietary database.
7
EMPLOYERS CAN NOW SEARCH HERE ON OUR WEBSITE
Prospective new employers, HR managers, and transplant administrators can begin viewing & filtering through our roster of candidates.
8
REACH OUT TO CLIENTS
We begin to reach out to our employer clients: transplant centers, OPOs, and service vendors of new resumes & job seekers.
9
MAKE IN INTRODUCTION
We release the candidate(s) professional profile & contact information. The client pays us a 30% commission upon hiring the candidate.
10
END